The most complete and modern line of cold mix plants. Fixed or fully portable and with a production capacity ranging from 150 t / h to 600 t / h, the Soil or RCC Plants (roller-compacted concrete) of MARINI Latin America are set to work in jobsites that require both the initial construction base as the restoration of the old base, mixing various components for the proper preparation of the desired trait.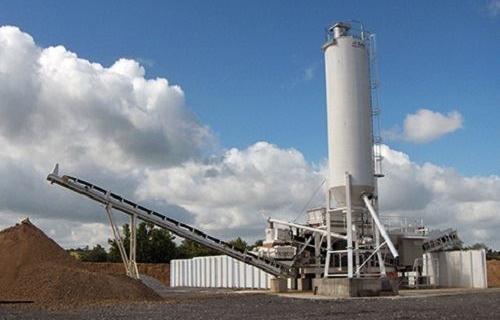 Extremely robust, they are designed to work with various types of materials such as premixed cold, soil-gravel, soil-lime, roller-compacted concrete, graded gravel or graded gravel with cement, achieving excels homogeneous mixture through the Pug Mill efficient mixer – which occurs the addition of water, additives and emulsion.
The belt system with "V" gradient type ensures high productivity without wastage of material. All this power and high production capacity combined with ease of installation and simplicity of operation.
Designed for various production of homogeneous cold/wet mixes with aggregate, water, cement, reclaimed asphalt, bitumen, emulsion, foam bitumen
Consistent mixing is achieved using twin shaft mixer
Dosing belt flow sensors stop the system automatically when aggregate feeding is interrupted
The capacity of dosing belts, the ratio of cement, bitumen emulsion, and foam bitumen in the mix can be adjusted from the control cabin via a frequency converter.
Fully automatic control of production with optional PLC + computer control system, which allows storage and reporting of all production data.
Compact design which fits within the parameters of a 40ft Open Top Container
Cold Mix Plant Brochure Download
Download a copy of the Cold Mix Plant product catalogue.