The Container-CSS Container Slip Sheet specifically designed for fast loading of freight containers with a maximum capacity of 30,000kg. Complete a full container load cycle in under 6 minutes. The Combi-CSS, or Container Slip Sheet is a simple-to-operate, cost-effective container loading solution that is faster and safer whether handling rough sawn timber, flat-packed furniture, or panel products.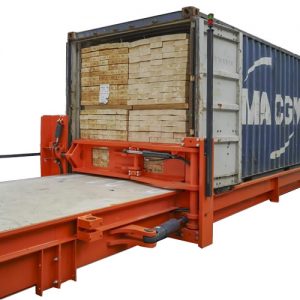 LOAD A FULL CONTAINER IN UNDER 6 MINUTES
The Combi-CSS was developed to significantly speed up loading containers while increasing safety to operators and minimizing damage to the product. Loads weighing up to 30,000kg, are assembled on the platform outside the container. An entire load cycle, 40-foot container, can be performed by a single operator, under 6 minutes.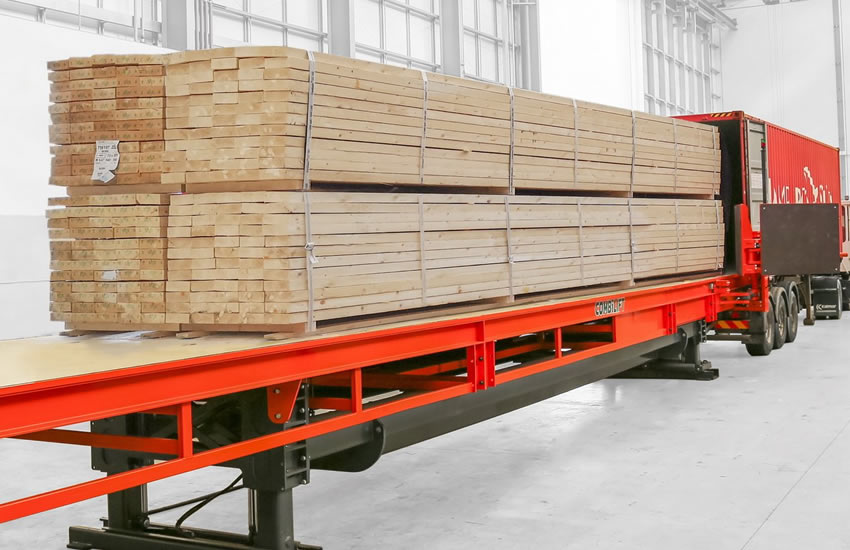 Fits container sizing of 20'/30'/40'

Capacity up to 30,000kg

Overall length 16560mm

Width 3250mm

Height 626mm

Container frame length 9780mm

Front & Rear hydraulic height selection

Hydraulic Rear Barrier to hold the material within the container

Operators monitor comes with 3 cameras

Transportable
COMBI-CSS Brochure Download
Download a copy of the Container-CSS Container Slip Sheet product catalogue.