Known as the first-ever purpose-built pedestrian reach stacker, the Combi WR, also called the Combi Walkie Reach Stacker in full, possesses the capability to function in a VNA (Very Narrow Aisle) of only 2.1m, alongside a carrying capacity of 2000kg.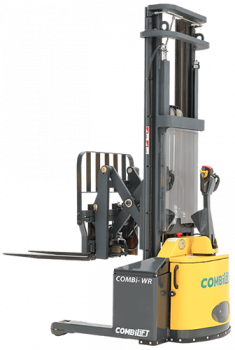 With the exceptional ergonomics our Combi WR possesses, it makes the operation of the equipment smooth and easy to use. The remarkable, multi-position and patented tiller allows the back and chassis of the equipment to be parallel to the rear wheel with the push-button rotation, so the operation stays in the safest position possible in the event of picking and placing items in narrow aisles, mostly beside the unit instead of in between the racking and the truck. As such, the chances of incidents within tight confines are significantly lowered and forward visibility increases.
MULTI-POSITION TILLER ARM
When creating the Combi WR equipment, we took safety into high consideration which was where the design came in. We incorporated a wide range of features so that safety is ensured for both operations, other staff, and also civilians who are nearby or in the area.
The innovative, multi-position and patented tiller allows the rear wheel to have push-button rotation, ensuring the operation remains in the safest position possible when it comes to picking and placing items in narrow aisles, that is beside the unit. Hence, it enhances forward visibility and significantly lowers the likelihood of incidents happening within tight confines. Including this and the exceptional ergonomics it possesses, it makes it worry-free and easy to operate the equipment.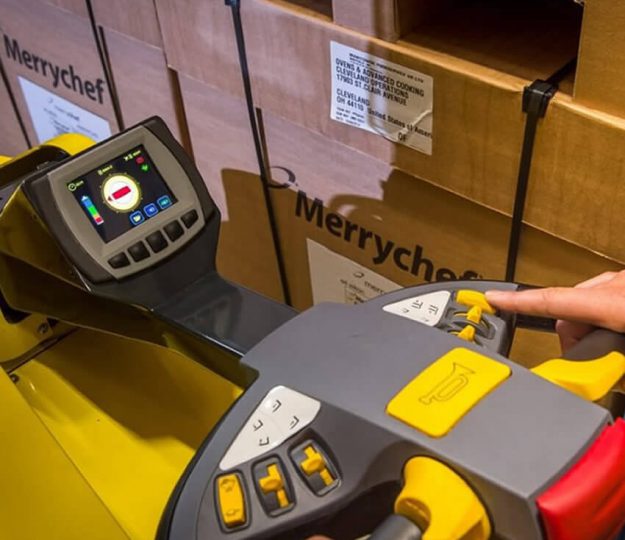 When it comes to managing lighter loads, numerous operations growingly favour pedestrian trucks that are known to be safer compared to ride-on forklifts, especially in bustling areas of warehouses or production plants. After witnessing a strong demand for a cost-effective and compact unit, including applications which are not just limited to pallet handling – we released the Combi WR across Singapore.
Particularly, longer loads like boards or packs of timber are easily picked up and put in narrow aisles due to the patented multi-position tiller arm. During the development stages, safety is treated as one of our utmost priority, hence why the design incorporated a range of features to guarantee the best possible safety, not only towards operators but even including other staff, and the civilians who may also be in the area.
Lifting height up to 6650mm
Functions in VNA aisles of only 2100mm pallet to pallet
Lifting capacity up to 2,000kg
Multi-directional wheels
Multi-position tiller
Pantograph reach
No forklift license is required
Ideal for handling both palletised and long loads
1000mm high load back rest
Rear-wheel drive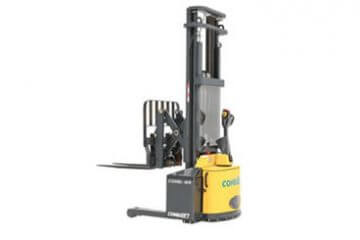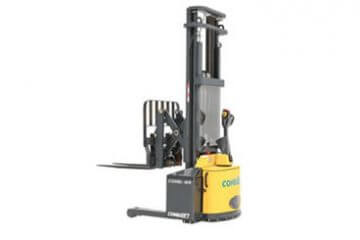 COMBI-WR Brochure Download
Download a copy of the COMBI-WR product catalogue.