The Compact & Efficient Multi-Directional Forklift
The groundbreaking Combi-CBE is a combination of a narrow aisles, sideloader and counterbalance multi-directional forklift. In comparison to a conventional counterbalance multi-directional forklift, it is an ideal solution for transporting both palletised and long loads through low doorways & 20ft/40ft/45ft high cube containers with its patented 4-way steering.
The Combi-CB is design for superior reliability because it is built with minimum sensitive electronics, allowing very little maintenance and more usage out of the equipment. Available in either electric or diesel version, it has a carrying capacity of up to 4 tonnes and lifting height of up to 6600mm. Its is also fitted with solid tyres to allow for movement between indoor and outdoor yards.
It's versatility reduces the need for additional multi-directional forklifts, increasing space, enhanced safety, speed and generate savings to your business.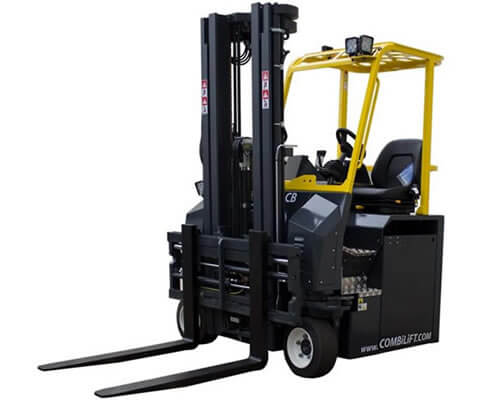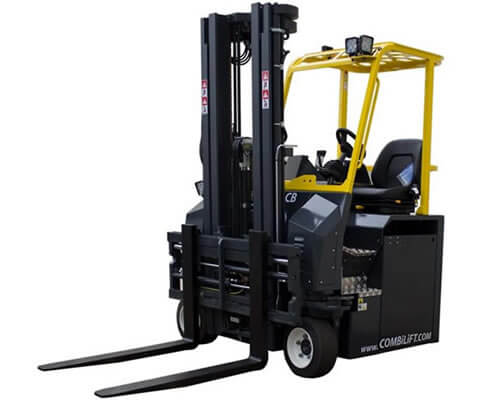 CONTAINER STUFFING AND DE-STUFFING
The CB is able to offload HGV's and bring inventory to racking or feed production lines through its compact design and low profile. Moreover, its small size even allows it to enter containers for both stuffing or de-stuffing.
The off-centre and high seating positioning fully maximise driver visibility and ensures complete protection from falling objects or components by the well-built roll cage. For driver comfort, controls are also ergonomically positioned and intuitive. In addition, the seat is entirely adjustable and has complete suspension. It's a lot less necessary for the driver to exit the cab as the optional integrated hydraulic fork positioner and side shift is equipped as usual.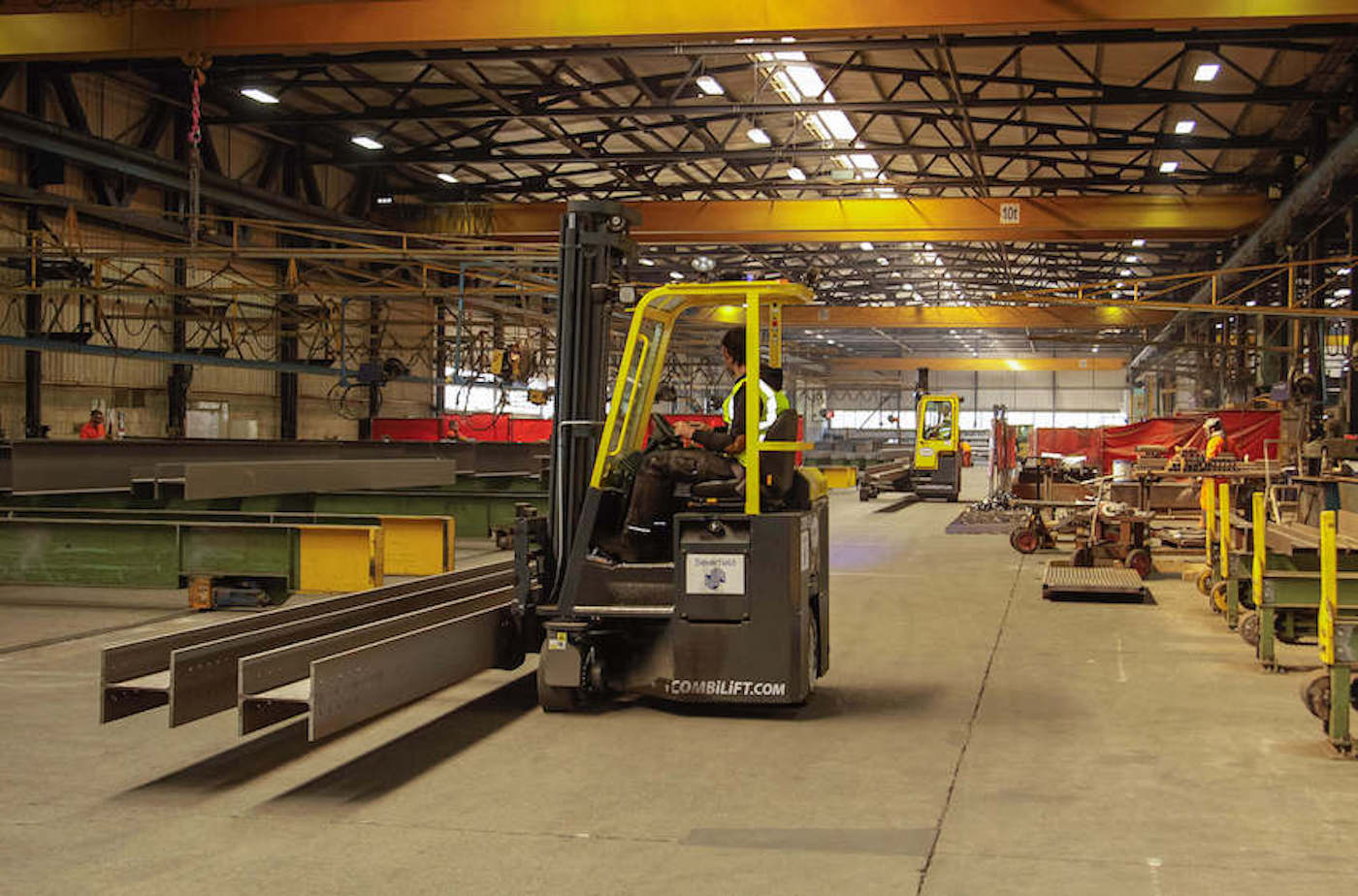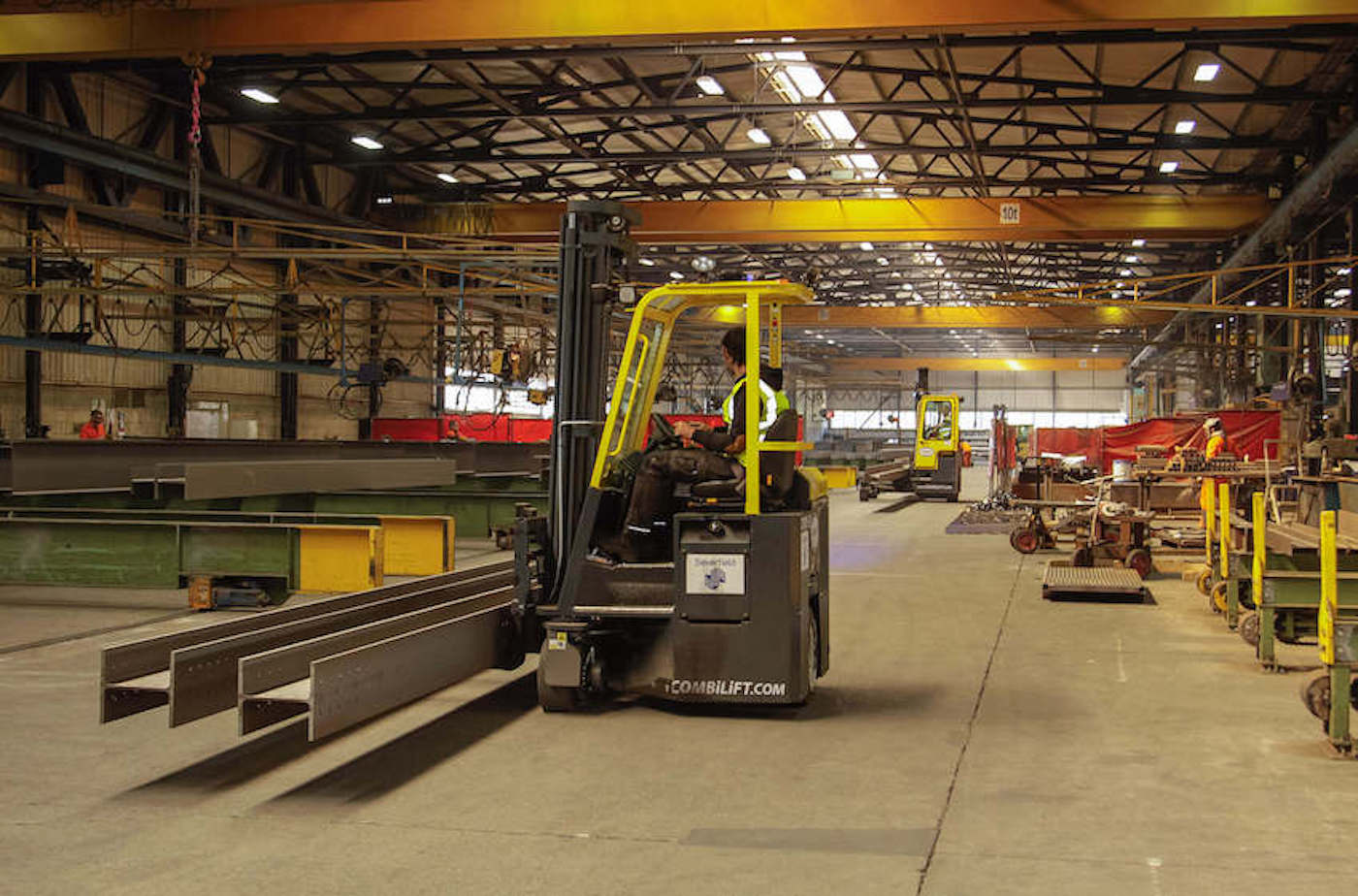 PRO
Our multi directional forklifts for sale or rental in Singapore are suitable for carrying both palletised and long loads in various industries. These benefits include:
Managing Long Loads: Its patented 4-way steering allows the operator to manouever in narrow footpaths and low doorways, as narrow as the multi-directional forklift's own width. This eliminates the need for additional multi-directional forklifts, lifting longer loads at higher lift heights and reduces the need for additional manpower, saving time and costs.
Space Saving With Multi-Directional Operation: Equipped with an advanced 4-way steering system, our CB or sideloader is capable of travelling sideways with long loads. The multi-directional capability offered allows for possible space savings of up to 100%.
Safer Product Handling: With our CBE, there is no need to travel with long loads lifted high, the integrated platform with a low centre of gravity ensures greater stability and safer handling of long loads. Its high seating positioning ensures the operator an 360-degrees visibility for safer transportation, especially in confined spaces.
Indoor/Outdoor Usage: Suitable for both indoors and outdoors use, our multi-directional forklifts for sale ensures that it is sufficient for your daily business needs.
Lifting capacity up to 4,000kg
Lifting height up to 6600mm
Overall width 1500mm
+/- 100mm Side shift as a standard
Multi-directional operation
4-way lever positioning of wheels
Load sensing steering
2 wheel electric drive
System communication via CAN-BUS
Electric / Diesel available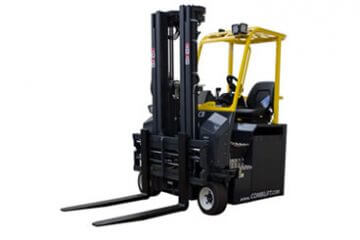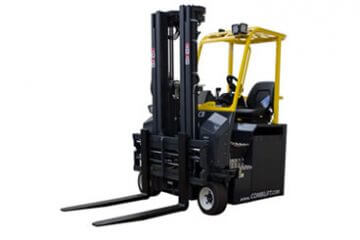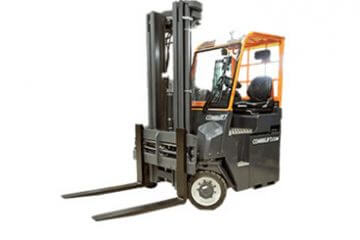 Being one of the leading manufacturers for lifting and road maintenance equipment in Singapore, PAVES is always here to help customers have a better operational experience.
COMBI-CBE Brochure Download
Download a copy of the COMBI-CBE product catalogue.