Asphalt is one of the most popular paving materials in the world, but not all asphalt is created and used equally. You have two main options in the asphalt world- Cold Mix Asphalt and Hot Mix Asphalt. Whilst Hot Mix Asphalt remains an economical and permanent choice between road contractors, road maintenance work cannot be done after a heavy downpour.
Ultracrete IRR, located in the United Kingdom has developed a high performing patching material that has a unique specially formulated binder & superior graded aggregates- a winning combination that means the product achieves excellent compaction, allows immediate trafficking & can be applied in all climatic conditions, from the tropics to arctic whilst providing a durable permanent repair.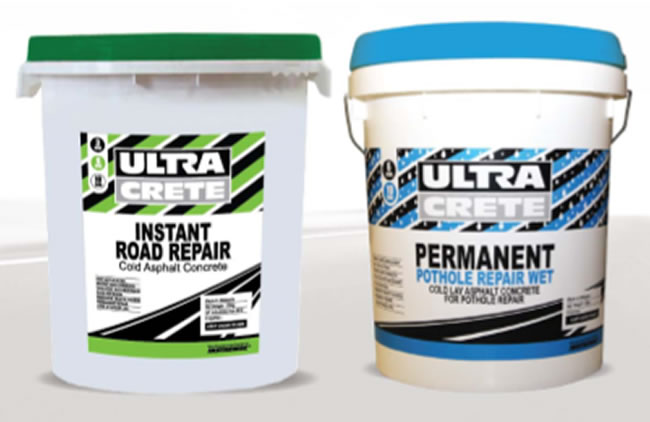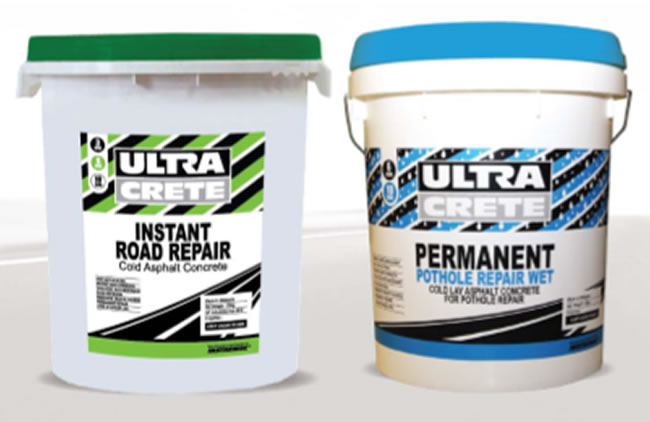 10 Reasons why you should purchase
Cold Mix Asphalt
Can be used in all weather conditions

No special preparations

Open to traffic immediately

Cold mix asphalt is stored in recyclable containers

Compatible with flexible road surfaces

Solvent-free

Ready to use- No need to add water

Polished stone value 60 psv

Environmentally friendly, no carbon emissions

Can be stored for up to 1 year, in an air tight container
Test Method

ASTM D 2041

Marshall Stability (kg)

63

Flow (mm)

4

Binder Content (5)

5-7

Base Bitumen

80/100

Penetration @ 25

°C

80/100 dmm

Softening Point °C

45-52°C

Mean Wheel Tracking Depth

2.20mm

Max. Theocratic S.G.

2.454 GM / CC

Air Voids

14.02%

Bulk S.G.

2.110 GM / CC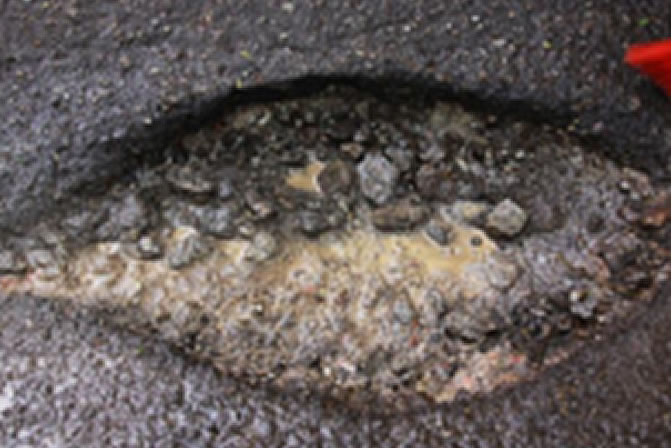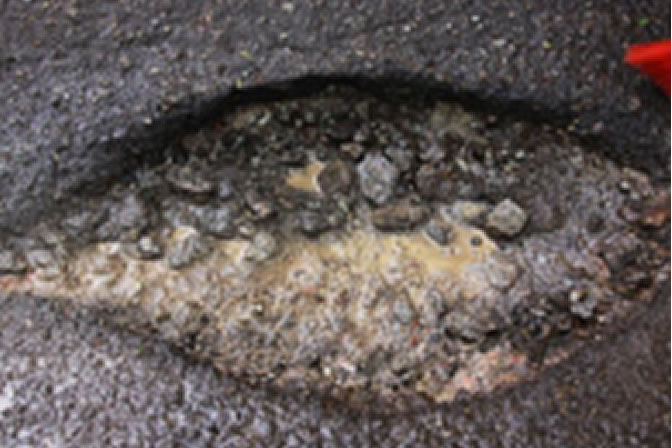 Remove all loose debris in the pothole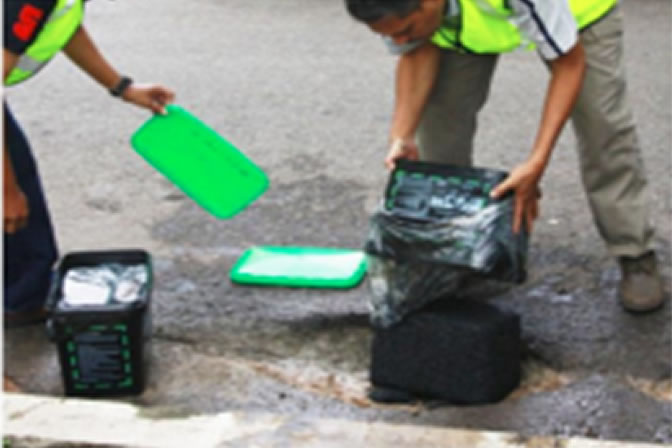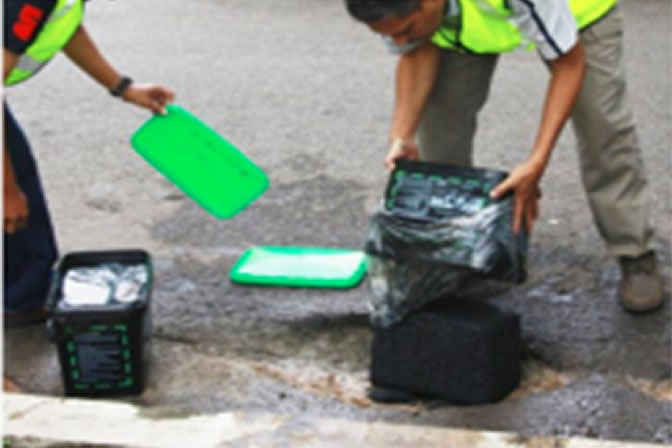 Fill the area with slow, steady and deliberate movements with a spade and rake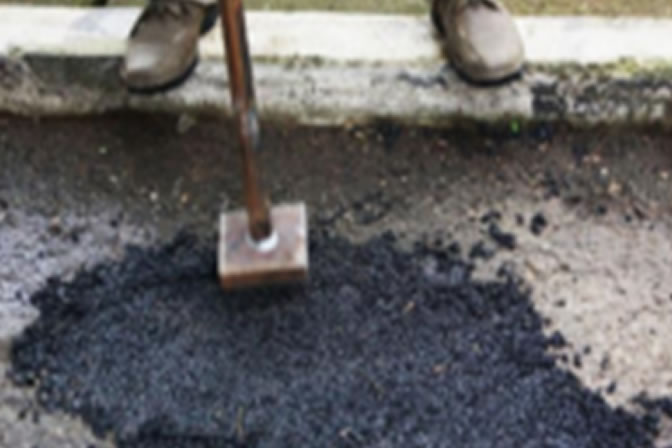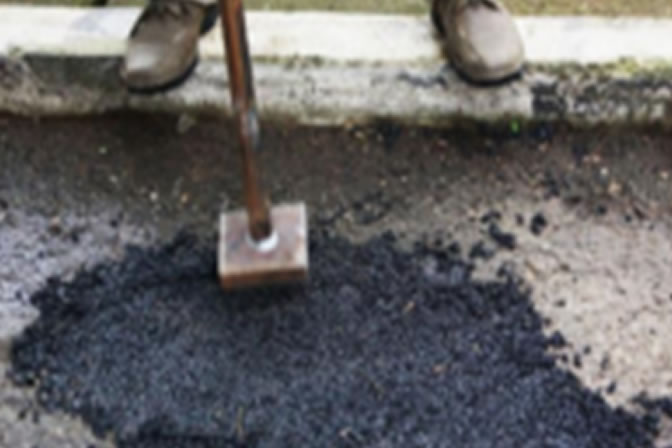 Tamp with a vibratory compactor or hand tamper from the outer perimeter and working towards the centre of the repair area.
Cold Mix Asphalt
Product Range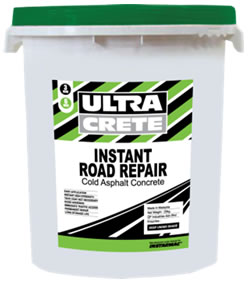 Ultracrete Instant Road Repair
Manufactured under the license of Instarmac Group PLC, United Kingdom, Ultacrete Instant Road Repair (Cold Mix Asphalt) allows road contractors to use the mix cold whilst allowing effective compaction, resulting in technical strength properties comparable to normal hot asphalt mixes. The specially formulated binder contains superior addictive and anti-slipping agent mixed with specially graded high-performance granite aggregates.
Ultracrete Permanent Pothole Repair Wet
A specifically formulated cold mix asphalt that is able to withstand a high degree of water tolerance which helps prevent washout. It is durable in all weather conditions, even after a heavy downpour. It is an ideal solution for potholes, pavement, driveways, and car park maintenance works.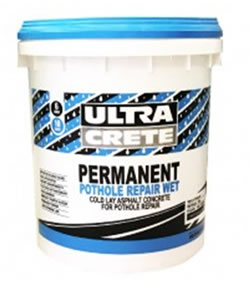 Cold Mix Asphalt Brochure Download
Download a copy of the Cold Mix Asphalt product catalogue.