Power, performance, and reliability are hallmarks of the nine Bomag Single Vibratory Plate (BVP) models. Fields of application: Earthwork, asphalt and paving applications. Repair work on roads and agricultural roads, pipeline and trench construction, landscape gardening. 350mm-500 working widths.
The BVP 10/30 single direction plate weighs in at just 47kg and has the lowest arm/vibration level of any comparable plate. This plate is designed for the rigorous of the hire industry and has a cast steel base plate, powered by a reliable 2.1kW Honda petrol engine.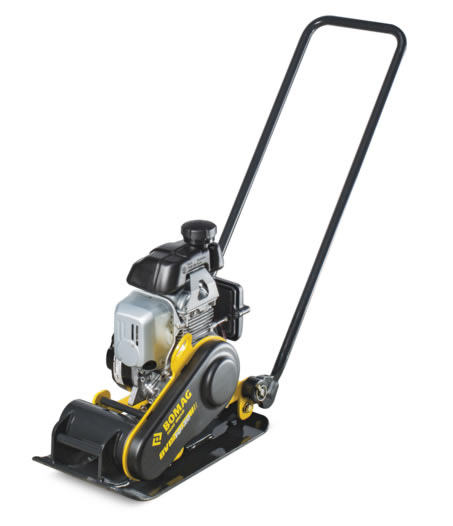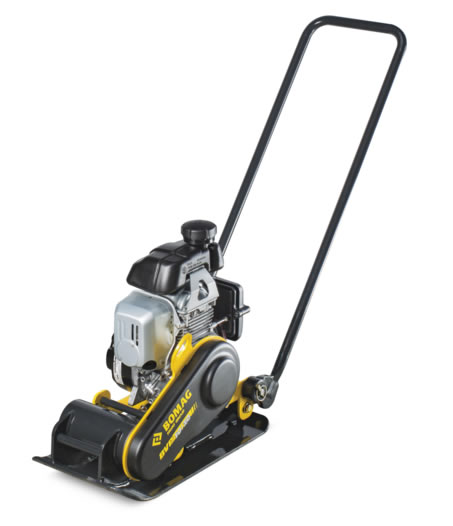 Protective frame designed to protect the engine and other compartments from impacts, mishaps and rough handling

The removable water tank on the BP series has a larger capacity and is even equipped with a level indicator

The transport handles guarantee a safe grip on all models for loading

The V-belt guard, standard on all models, provides the operator with permanent protection from injury and the fully enclosed design results in fewer repairs.

Optimally cushioned – The hinged guide handle is mounted on effective "silentblock" rubber mounts which reduce hand/arm vibrations to the minimum. This feature applies to both the BP and BVP series.

Sensitively Compacted- Optional plastic mats provide optimum protection against damage of the pavement surface. A clear advantage on coated surfaces. Available for all models.
Optional Features
Transport wheels (+4kg)

Plastic Mat

Tool Kit

Special Painting

Service Kit
Steering handle centre- position

Tough warranty

Comfort guide handle

Central comfort guide handle

Sprinkler system (+10kg)
Vibration insulated steering bow, foldable

Detachable steering handle

Highly wear resistant base plate

Automatic shutdown at low oil level (BP20/50)

Recoil starter

Engine protection frame

Single point lifting device

Fully protected V-Belt

Carrying handles

Protective covering

3-2-1 warranty

Fully automatic decompression (BP20/50D)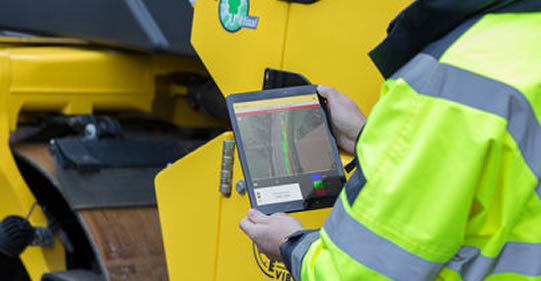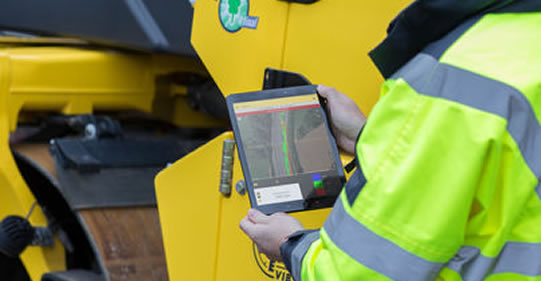 BOMAP
BOMAP is the new, self-explanatory, mobile solution that allows you to document your work results right on-site in real-time. Transparency that pays off.
Single Direction Vibratory Plates Brochure Download
Download a copy of the Single Direction Vibratory Plates product catalogue.