According to their configuration, they are ideal for the production of all types of cold mixtures: cold-mix asphalt, bitumen gravel, cement gravel, concrete, etc. 
The number of bins (generally three) and the size of the mixer are determined by the production to be carried out and the output of the plant.
These plants incorporate self contained installation equipment, which do not require other external handling devices during erection phase. Lorries are loaded via an anti-segregation hopper.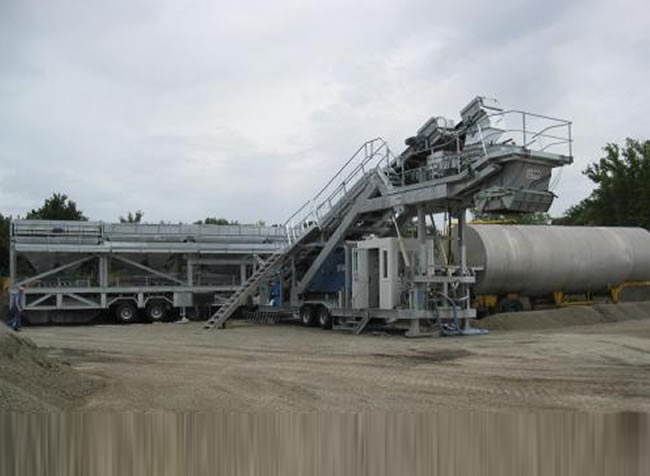 Cement gravel output 200 to 600 t/h
Cold-mix asphalt / foam bitumen output 80 to 250 t/h
Two trailers- one for the 3 bins and the other for mixing- these plants
Control cabin with full specific automation
Additonal Features
Recycled Material-Processing Module
Lime Treatment
Optional onboard generator set
Product Catalogue
Brochure will have detailed information about Roadliner.