MARINI modiFALT Polymer Modified Bitumen Plant (PMB) is the ideal solution for all road projects with its high mill performance, compact design, ease of use and economic operation features. With its high production capacity, modiFALT can meet the needs of all road, railway, airport projects and special applications which requires modified bitumen usage.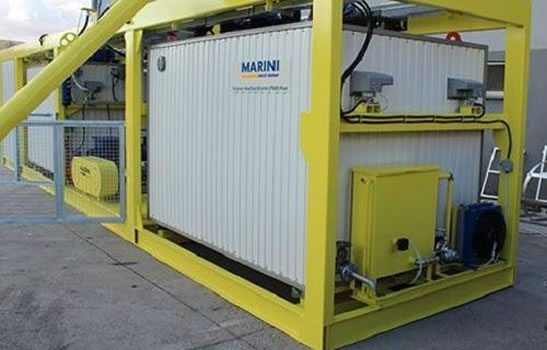 Manual Polymer Dosing System with Universal Design
Automatic Polymer Dosing System (OPTIONAL)
Weighing & Mixing Tanks
Mill Cooling System
Control Cabin
modiMILL (High Shear Mill)
Liquid and Solid Dosing System (OPTIONAL)
Easy Transportation of modiFALT20
Easy Transportation of modiFALT15
ModiFALT plants are specially designed for modification of bitumen (PMB) with granule polymer additives (SBS) and can meet all high capacity requirements of road construction and airport projects.
Additionally, other types of bitumen modifiers such as EVA, crumb rubber etc. can be easily used for bitumen modification.
modiFALT's specially designed 160 kW high shear mill is developed by the MARINI MAKİNA engineers for the best working performance with granule polymer types (e.g. SBS) and it ensures polymer modification with less than <0,3mm grain size in one pass.
Long term and problem free working time thanks to the mill seal cooling system.
Two tanks both equipped with twin agitators configuration ensures flexible batching process from 500 kg to 5 ton at desired number of pass.
Precision weighing with loadcell integrated process tanks and strong blending with 2 pieces of 7,5 kW agitator on each processing tank.
A design that prevents agglomeration of the polymer particles thanks to thermal oil heating coils that surrounding the process tanks from sides and bottom.
Optional; automatic polymer dosing system.
Optional; manual or automatic dosing system for solid (ex. Sulfur powder) and liquid (ex. PPA) additives.
Fully automatic control system with PLC + SCADA and computer controlled system.
Trouble-free international transportation and assembly thanks to its standard dimensions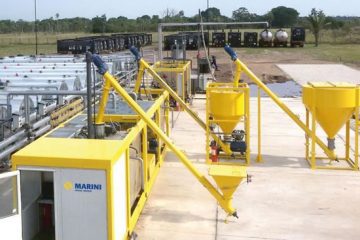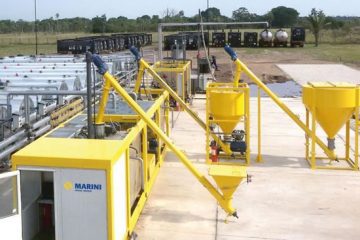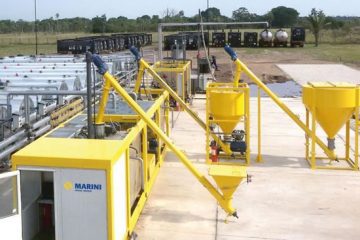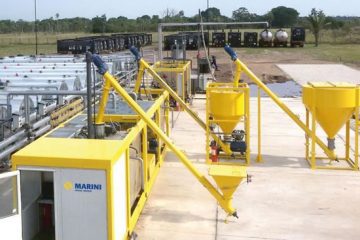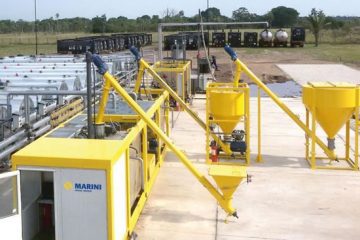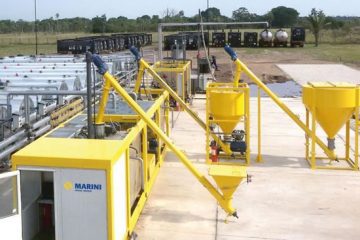 PMB Plant Brochure Download
Download a copy of the PMB Plant product catalogue.