Road construction is a complex task. That's why every BOMAG paver is systematically designed for efficiency – regardless of the class and whether it is a wheel or chain version. This applies as much to the lower fuel consumption as to fast operational readiness and excellent pre-compaction. Developed and optimised by engineers, who can draw upon half a century of experience, particularly in respect of efficient road construction. Every machine leaves the factory with the highest possible level of reliability. Another reason why selecting BOMAG ensures an investment that pays off for a long time.
Quick Coupling

Ecomode intelligent engine and hydraulics management system

BOMAG Telematic- Retrieve location and operating data at any time and manage your fleet more efficiently. Automatic reports provide full transparency on fuel consumption, idle times and potential for fleet optimisation. Real time illustration of total service planning and history comes with BOMAG telematic

With MAGMALIFE, the innovative screed technology

With the MAGMALIFE principle, heating rods cast in aluminium.
Optional Features
Operator compartment

Asphalt steam extraction

Two platform concept

Optional paint finish

Biologically degradable hydraulic oil

Hydraulic, height adjustable auger

Track scraper- screed

Hydraulic crown adjustent
S200 extensions: 350mm

MAGAMALIFE Aluminium heating plates

MAGAMALIFE Automatic screed heating – Levelling systems

C.S screed relief and traction increase system

Height and cross-slope sensing by means of ultrasonic or mechanical sensors

Fleet management BOMAG TELEMATIC

LED working lights
Operator compartment

Dashboard protection

Digital display for machine management- tractor

ECOMODE

Push Rollers

Separate control for hopper wings

Rubber track pads – screed

Screed temperature control

Mechanical screed lock

Crown adjustment

Side control of auger/scraper belts

Tools

Three phase generator
Our
Technology
Consistent quality management and unique technical systems such as MAGMALIFE, QUICK COUPLING AND ECOMODE also make the BOMAG pavers unbeatable in terms of cost.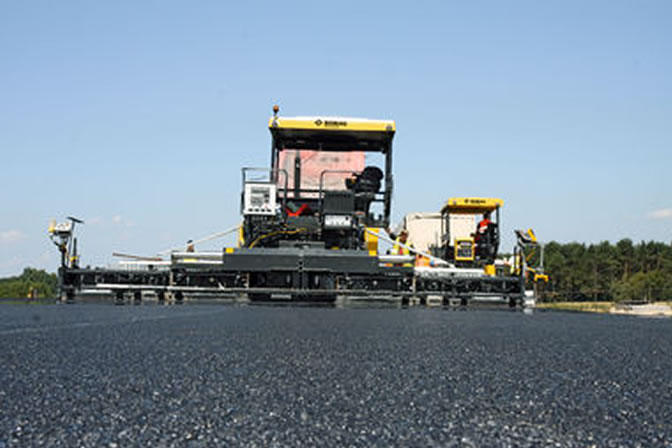 High Performance Screed
Pre compaction with the BOMAG high performance screed is the result of combining the vibration of the screed plates and the frequency of the tampers. By using the high dead weight of the screed and the extra depth of the screed plates, exception pre-compaction values are achieved. The degree of pre-compaction can be individually adjusted by varying the frequencies for the compaction units and tamper bar.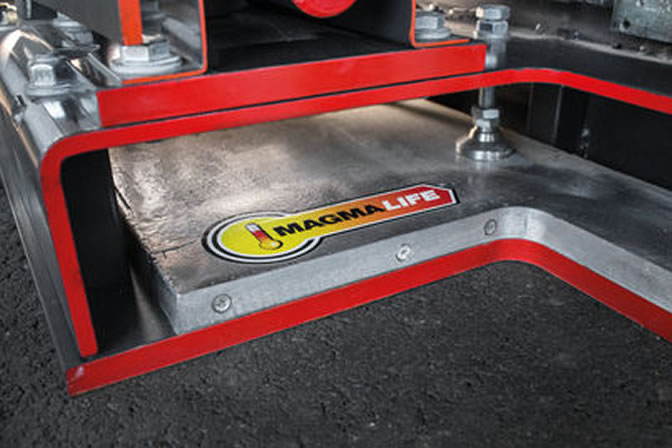 Magmalife
High temperatures are absolutely critical in asphalt compaction. With MAGALIFE, we have redefined screed heating. All the heating rods are cast into one aluminium block. Because of the metal's excellent thermal conductivity, the heat time is significantly shorter so that the paver and team are ready for operation more quickly.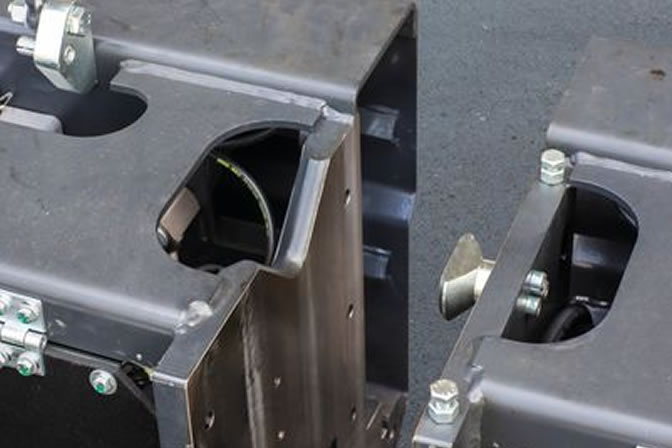 Quick Coupling
Fast, simple, perfect: That's what BOMAG QUICK COUPLING stands for. A smart, quick attachment system that allows screed extension without fiddly screw fastenings. Result: Shorter retrofitting times and significant cost reductions.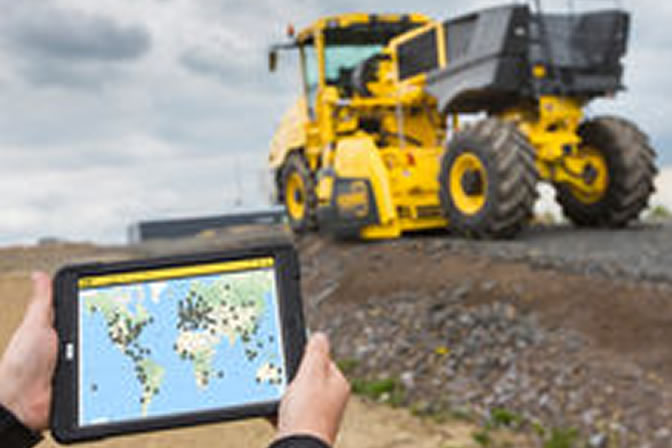 Telematic
Call up the status of your vehicles from your computer or tablet. Provides compaction details, maintenance reports in real time, which is available across all devices PC, ioS and Android devices.
Pavers Brochure Download
Download a copy of the Pavers product catalogue.