The Packliner Compacts are single-package, easily transferable control units. They are designed for small to medium-sized production outputs while offering the same performance quality and reliability as the Packliners. The Packliner Compacts are fully configurable and can be adapted to both current and future needs.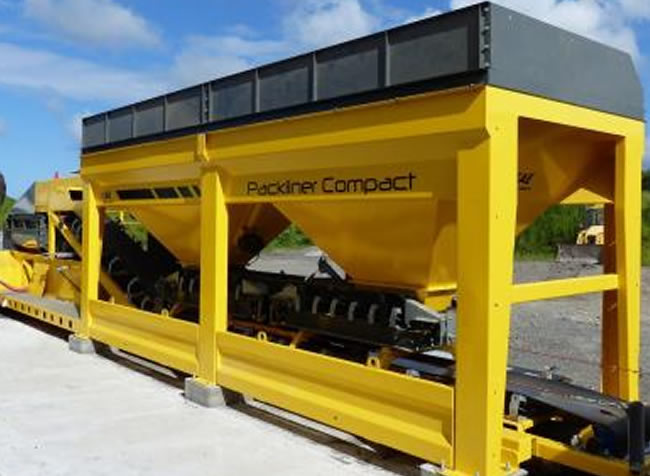 1 to 4 volumetric or weighing bins for virgin or difficult materials (e.g. RAP)
Liquid metering units: water, bitumen emulsion, additives, etc.
Highly accurate weighing screw for cement, lime and powders, pulverulent, etc.
Manual or automated control with management for formulations and productions
Stockpiling or lorry-loading conveyor belt with anti-segregation hopper
Hydraulic support stands for self-loading onto a flat semi-trailer bed
Cement gravel output: 100 to 200 t/h
Cold-mix asphalt output: 50 to 120 t/h
Packliner Compact Brochure
Brochure will have detailed information about Packliner Compact.