The best selling model features BOMAG double vibration with hydrostatic drive to guarantee smooth speed control and high travel speeds. BOMAG has been the leader in handguided rollers since 1957. Beginning with one model, now an entire range of single-drum and double vibratory rollers that have one thing in common: a better compaction result.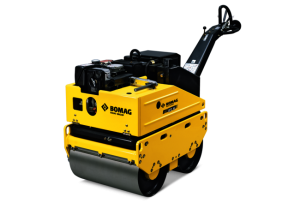 Safely Operated – From speed control to vibration mode: all functions are easy and safe for the operator to control on one handle
Bursting with power– The proven BOMAG double vibration system produces uniquely quiet and smooth running characteristics that ensure uniform surface quality. Compaction and surface coverage is outstanding with high centrifugal forces and excellent working speed.
Easily Started: Manual or electric start comes as standard with these double vibratory rollers.
Optional Features
Parking brake

Tool kit

Special painting

Service kit
US Version EPA NRTC (BW65H)

Tough warranty

Standard delivery with CE conformity
Hydrostatic drive

Double vibration

Mechanical vibration drive

Electric starter

Infinitely variable speed control

Sprinkler system

Vibration dampened steering rod

Height adjustable steering rod

Vibration and throttle regulation on the steering rod

2 scrapers per drum

Automatic shutdown at low oil level

Single point lifting device

Safety crank handle

Safety Control

Back up drive protection

Parking brake

3-2-1 warranty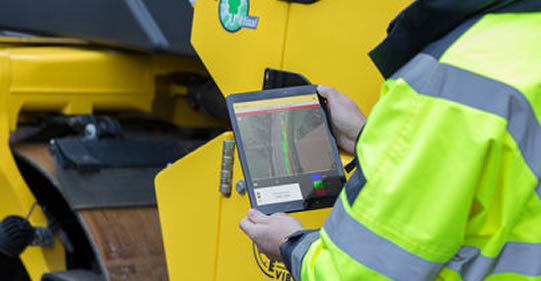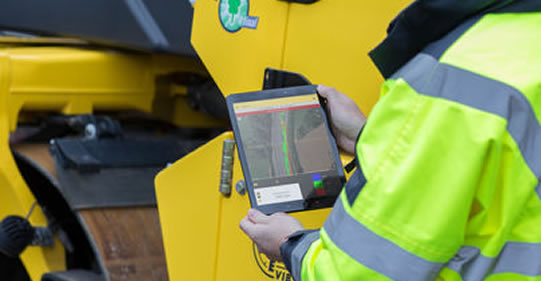 BOMAP
BOMAP is the new, self-explanatory, mobile solution that allows you to document your work results right on-site in real-time. Transparency that pays off.
Double Drum Vibratory Plates Brochure Download
Download a copy of the Double Drum Vibratory Plates product catalogue.