MARINI emulFALT is the reliable, highly efficient, compact, easy to use, economic bitumen emulsion plant which is engineered for bitumen emulsion product on for all road construction projects, asphalt and other special emulsion applications.
Designed and produced by MARINI MAKİNA, emulFALT's colloid mill guarantees perfect results that can provide preferred particle size by adjustable gap setting between rotor/stator discs for all types of bitumen emulsions (even with low PEN bitumen or modified bitumen).

Divided inlet for WAE and bitumen at the colloid mill in order to prevent foaming and ensure perfect particle size.

R

eliable and controlled production with thermal oil or electrically heated mill, inverter controlled bitumen and WAE pump, flowmeters, valves and piping.

Trouble-free and precise production with robust plant structure equipped with stainless steel water-acid-emulsifier (WAE) tank and acid-emulsifier weighing hopper on loadcells, thermostatic controlled stainless steel heating coils.

316L stainless steel gear type positive displacement water-acid-emulsifier (WAE) pump and flowmeter, both are suitable for working with acidic and basic liquids.

Ease of operation by accurate continuous control via bitumen, WAE and kerosene flowmeters in accordance with receipt-based manufacturing.

Container type compact design for easy transportation and installation.
Optional Features
Optional; Bitumen Flowmeter can be added to the mill's bitumen feeding line.

Optional; kerosene dosing system consists of a gear type kerosene pump with ex-proof electric motor including flowmeter and specially designed static mixer for premixing in order to reach desired dosing quality.

Optional; latex dosing system and optional heat exchanger for modified bitumen emulsion applications.

Optional; integrated bitumen tank (IBT) for special bitumen processes and flexible production opportunities for various project needs.

Optional; twin WAE tanks to enable capacity increase by continuous production.

Optional; PLC & SCADA control system with embedded touch screen computer on the control panel or control cabin option with PC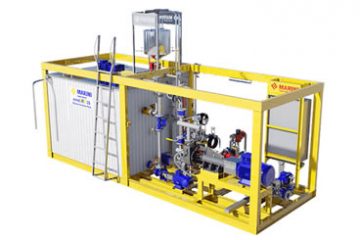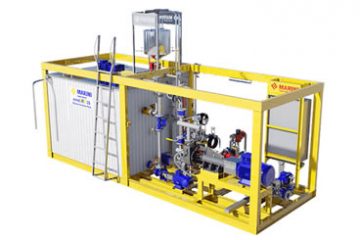 Bitumen Emulsion Plant Brochure Download
Download a copy of the Bitumen Emulsion Plant catalogue.