You build the best roads so we can move forward faster, and to ensure you can move faster, we build the best machines. With an operating weight of 5 t and above, BOMAG tandem rollers are the first choice for many applications. Whether with cab or ROPS, high productivity and operating come standard. Trust our engineers' expertise and the strength of our sales and service network. Trust in BOMAG quality. At BOMAG we focus on one goal: improving your productivity.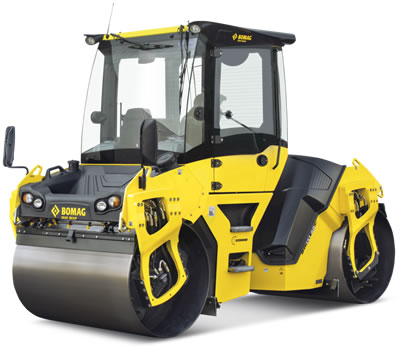 2 amplitudes / 2 frequencies
ECOMODE
Automatic vibration operation
Individual vibration control
Drivers seat, slewable – laterally slidable with steering wheel
Emergency stop button
On board computer- engine speed, speedometer, fuel consumption, engine temperature
V-belt protection
Pressure sprinkling system with 2 pumps
Indicator and hazard lights
Back up alarm
Battery disconnect switch
Compartments for documents and tools
Additional Features
ROPS Cabin with seat belts, heating & 4 work lights
ROPS Cabin with air conditioning
Rotary beacon
Crab walk to both sides (170mm)
2 LED lights for cabin roof (flat beam)
Edge cutter
Special painting
Environmentally compliant hydraulic oil
Radio / Radio preparation
ROPS/FOPS with safety belt
Precision spreader BS150 laterally slideable
Asphalt temperature display
Lighting for drum edge front and rear
Seat heating
Fequency 70Hz
Approval by German TUV
BOMAG Telematic Power
Outside mirror
Economizer
BOMAP Compaction navigation with GPS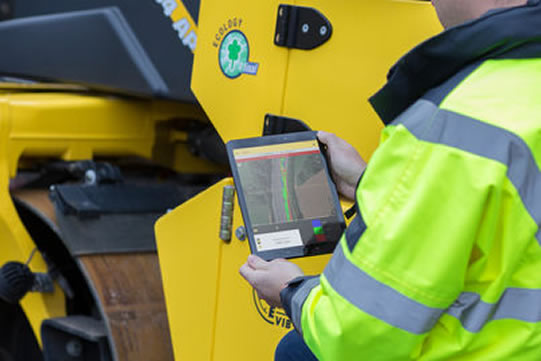 BOMAP
Mobile solution that allows you to document your work results right on site in real time.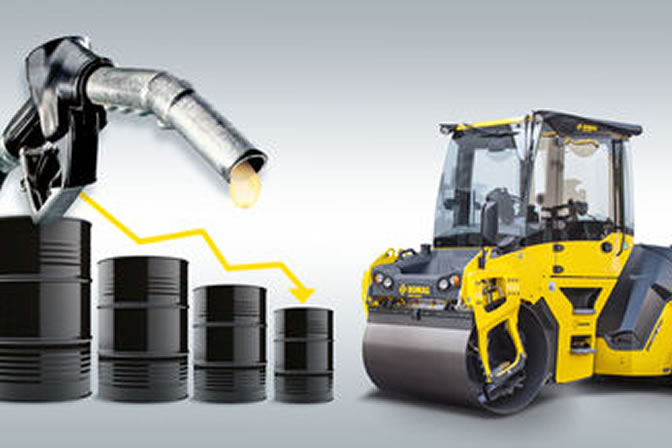 Ecomode & Ecostop HTR
Controls the engine, vibration frequency in relation to load to give the exact actual power needed.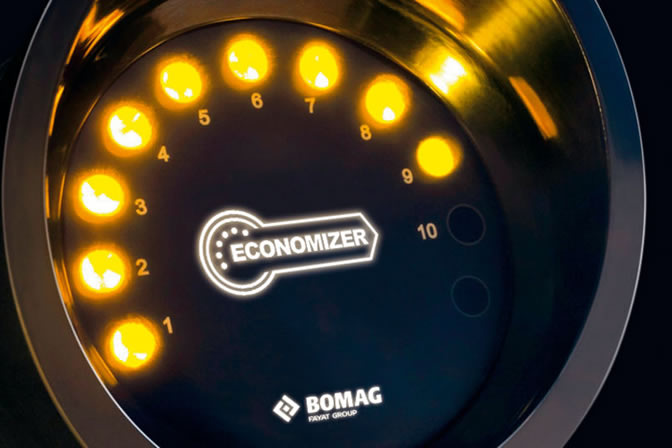 Economizer: Continuous compaction
Shows the operator when optimum compaction has been achieved and makes soil and asphalt compaction transparent and efficient.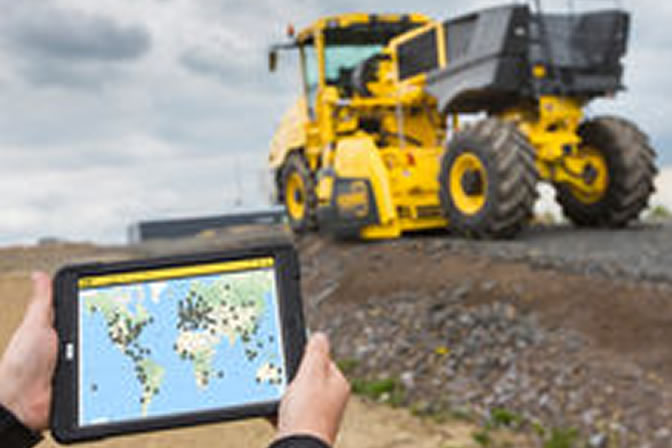 Telematic
Call up the status of your vehicles from your computer or tablet. Provides compaction details, maintenance reports in real time, which is available across all devices PC, ioS and Android devices.
Articulated Tandem Roller Brochure Download
Download a copy of the Articulated Tandem Roller product catalogue.